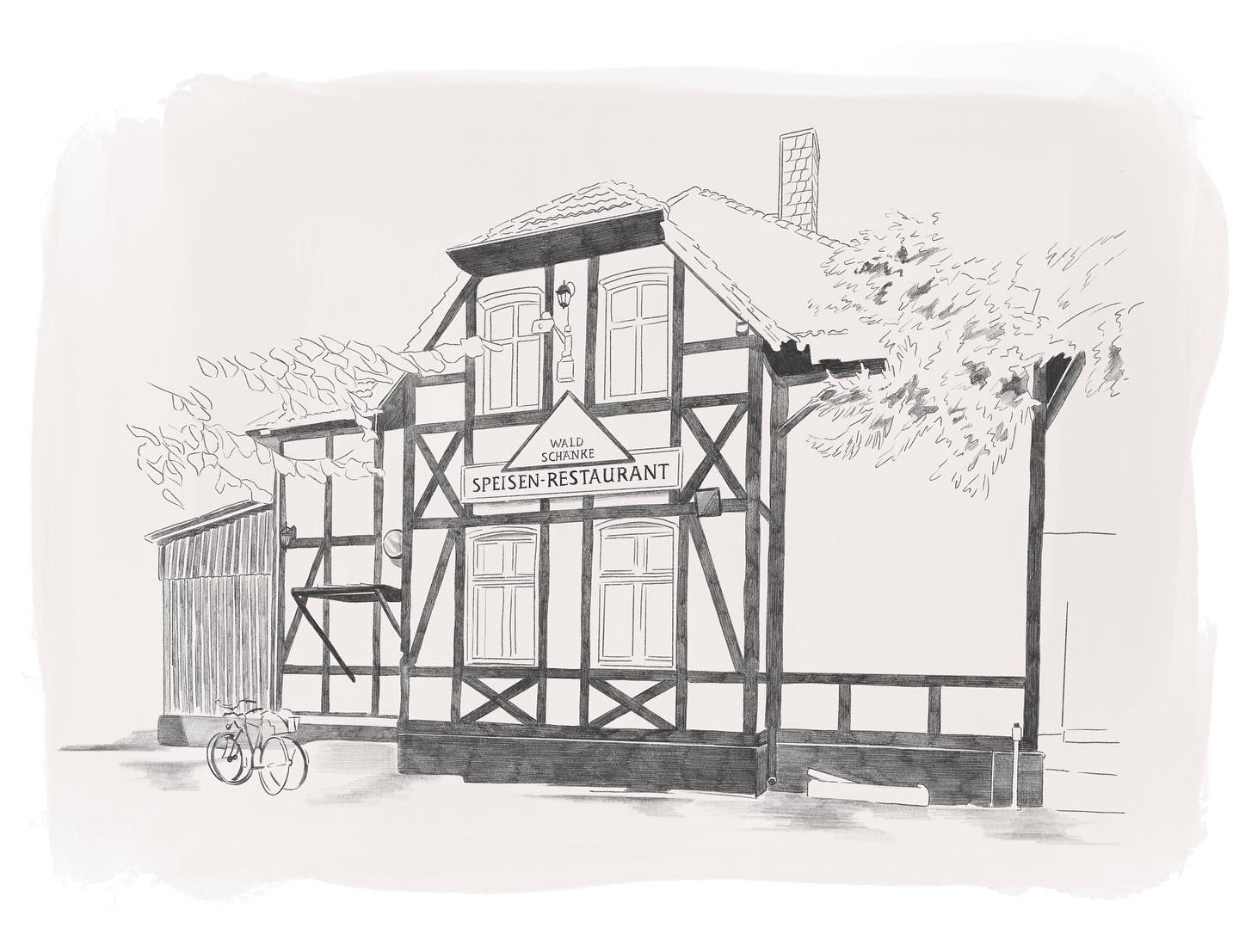 I was excited to be asked by a Berlin based architect to make a series of digital drawings as a visual documentation of the large renovation project of a building that has sat abandoned on the outskirts of Berlin for the last 5 years or so. 
The building is called Waldschänke, in its former life it was a restaurant, and is currently at the beginning phases of being transformed into a community space that will consist of a cafe, beer garden, market place, workshop spaces for local sellers and more. 
The renovations are in the beginning phases and it is a large project, so stay tuned for more drawings to come. 
You can follow the renovation project on their instagram page
here