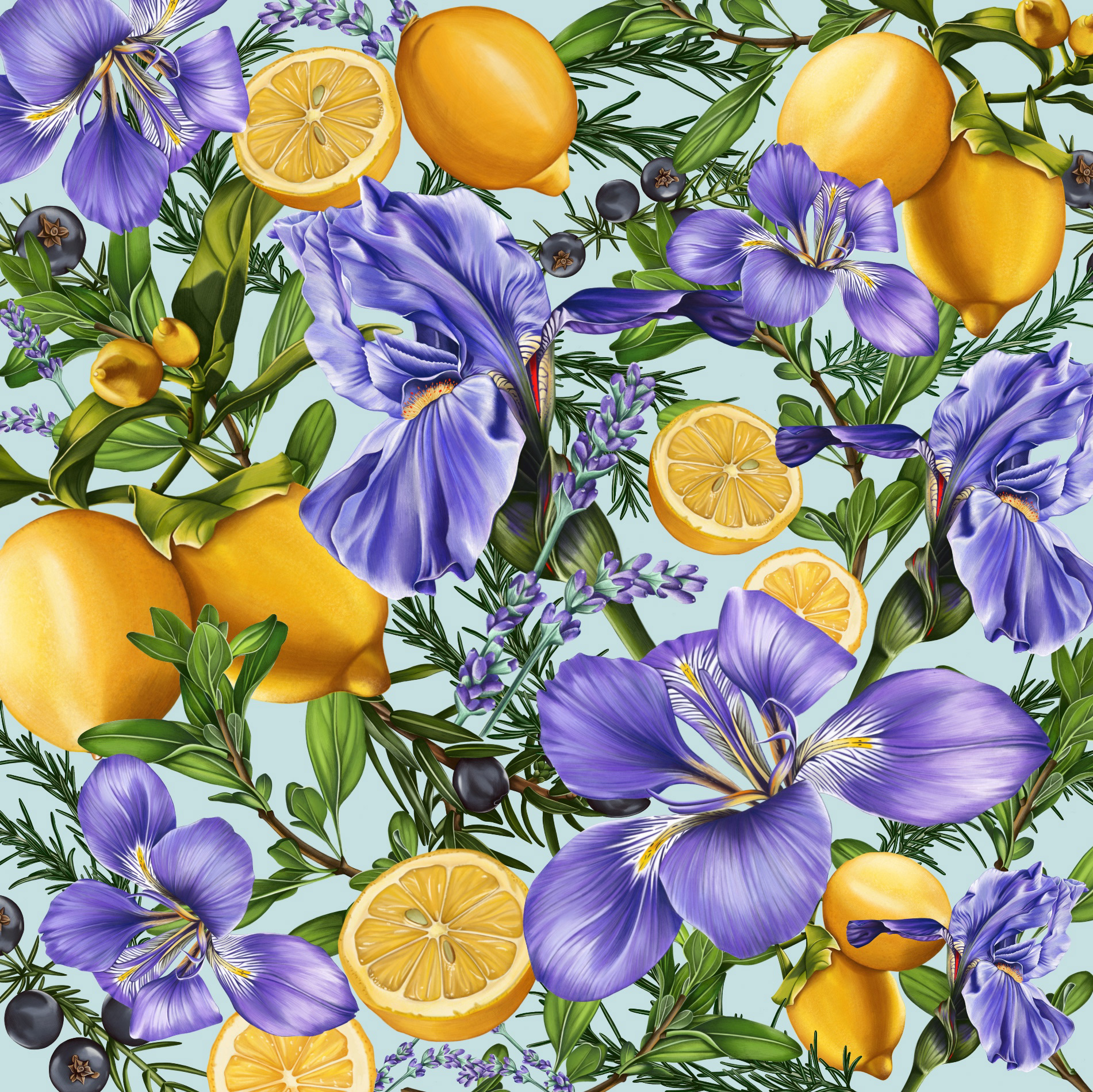 A personal project aimed at a luxury gin packaging.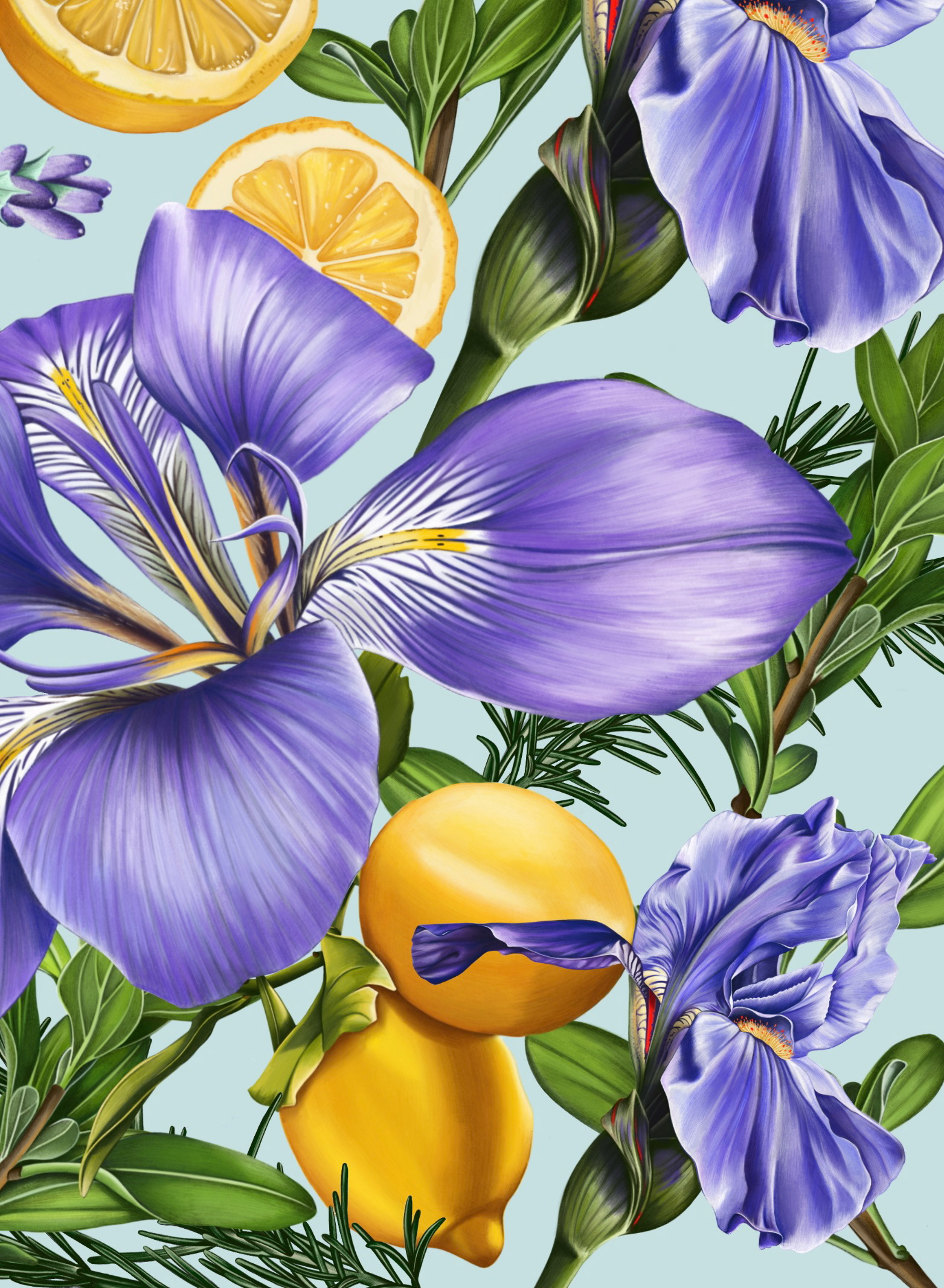 I took the ingredients you would find in this flavoured gin and illustrated them individually before putting them into an overall composition.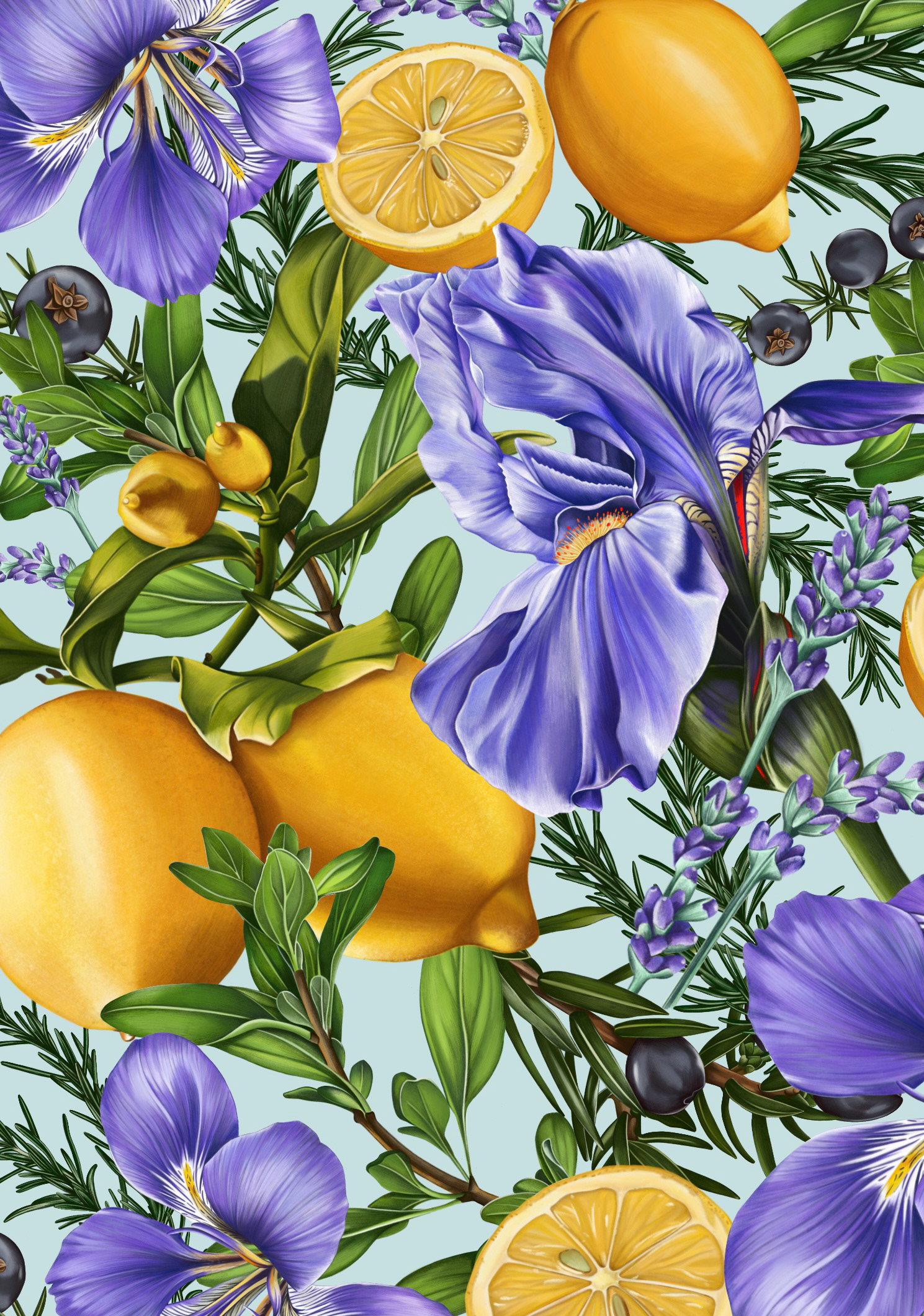 You'll find lemons, rosemary, juniper berries, lavender, marjoram and iris's (which represent orris root)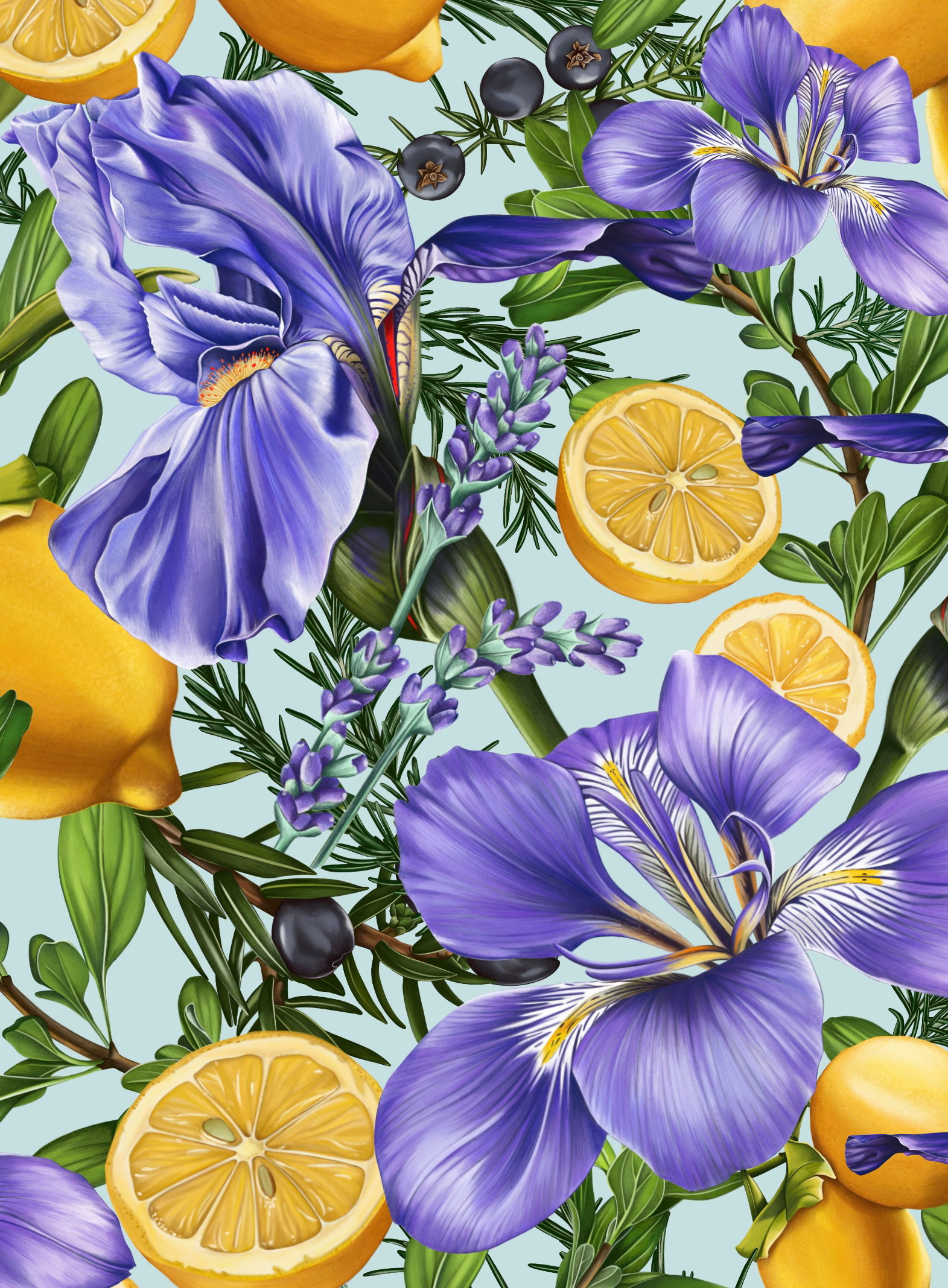 This design could be for the bottle label or for a packaging bag or box that the gin would come in.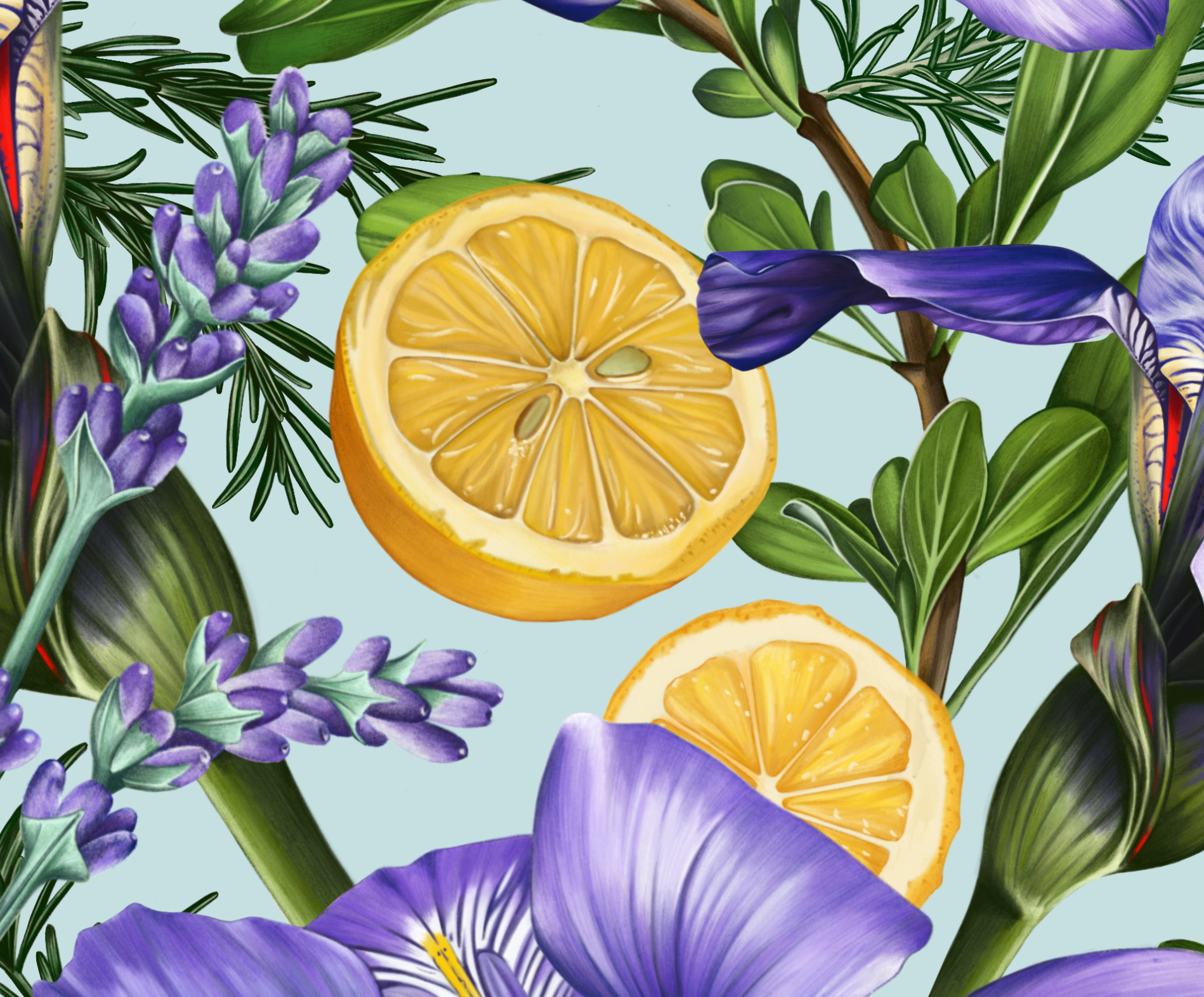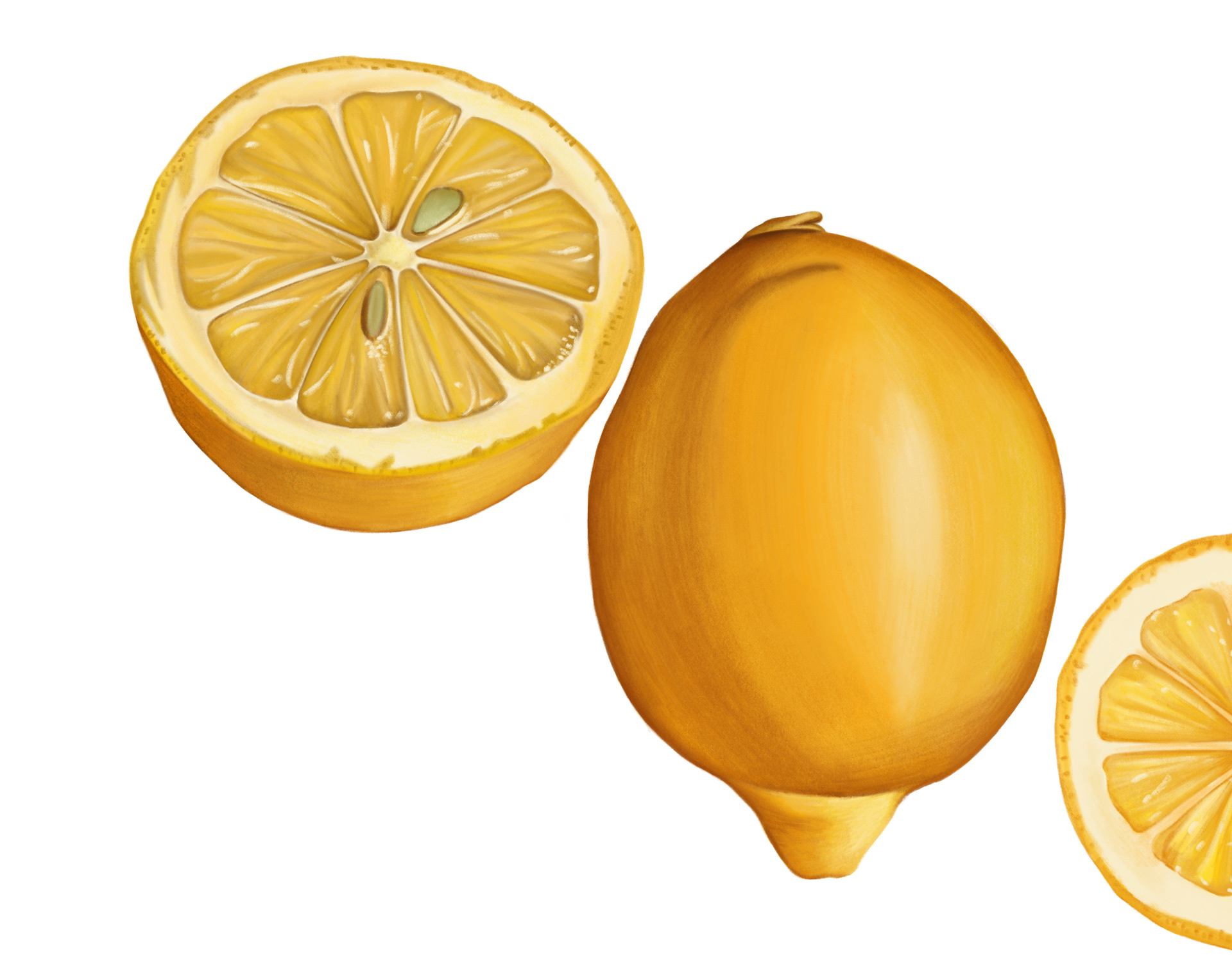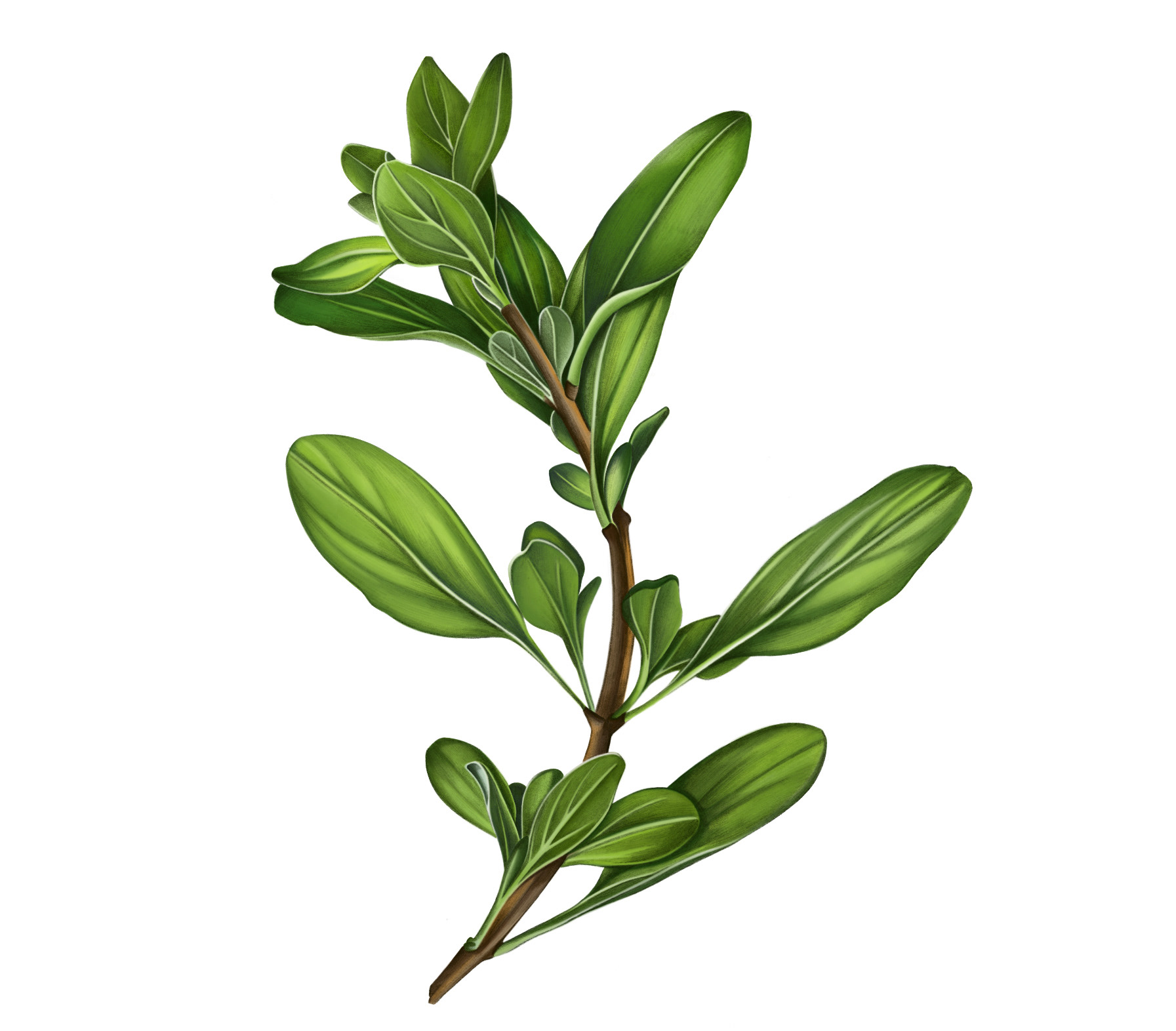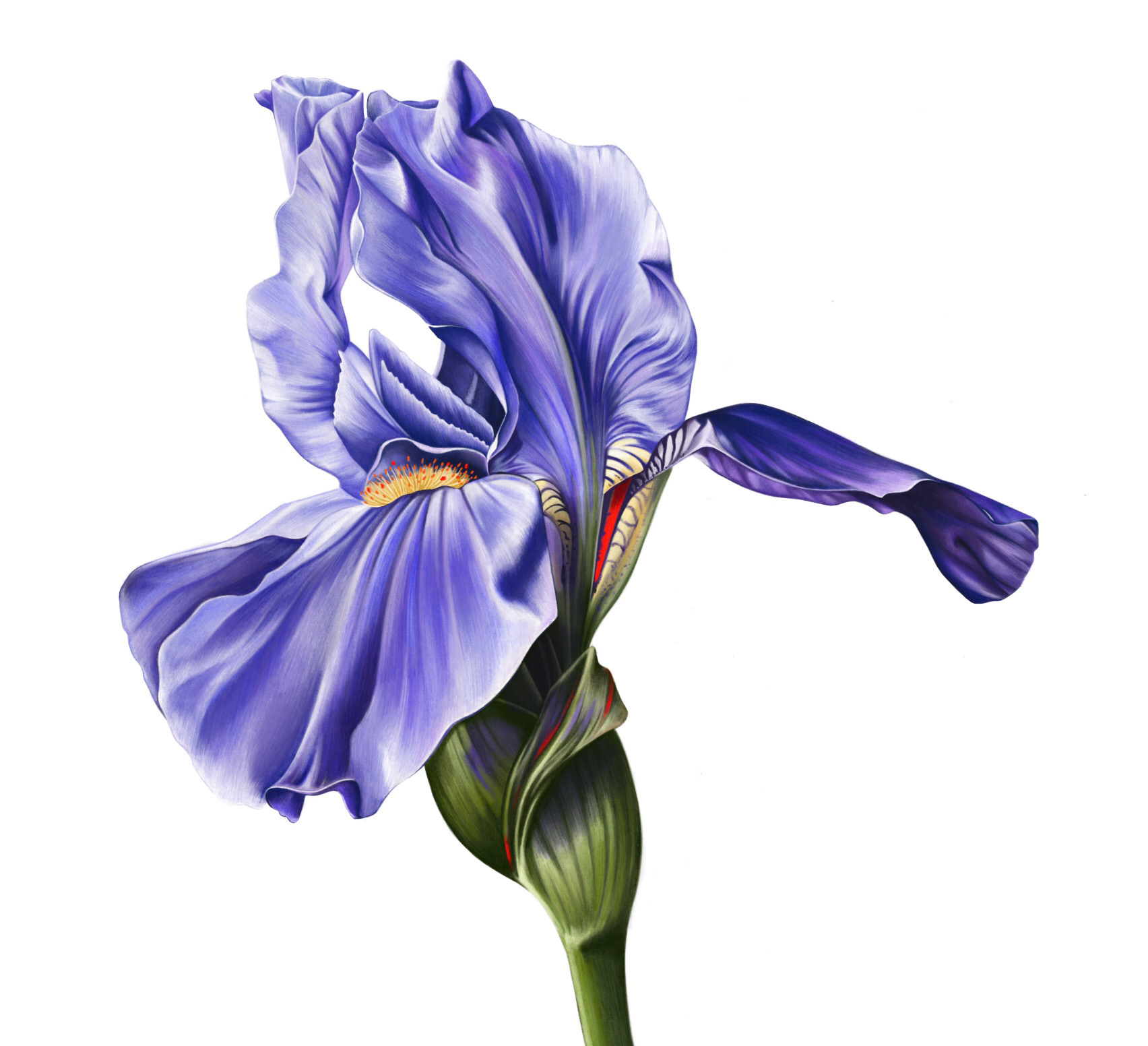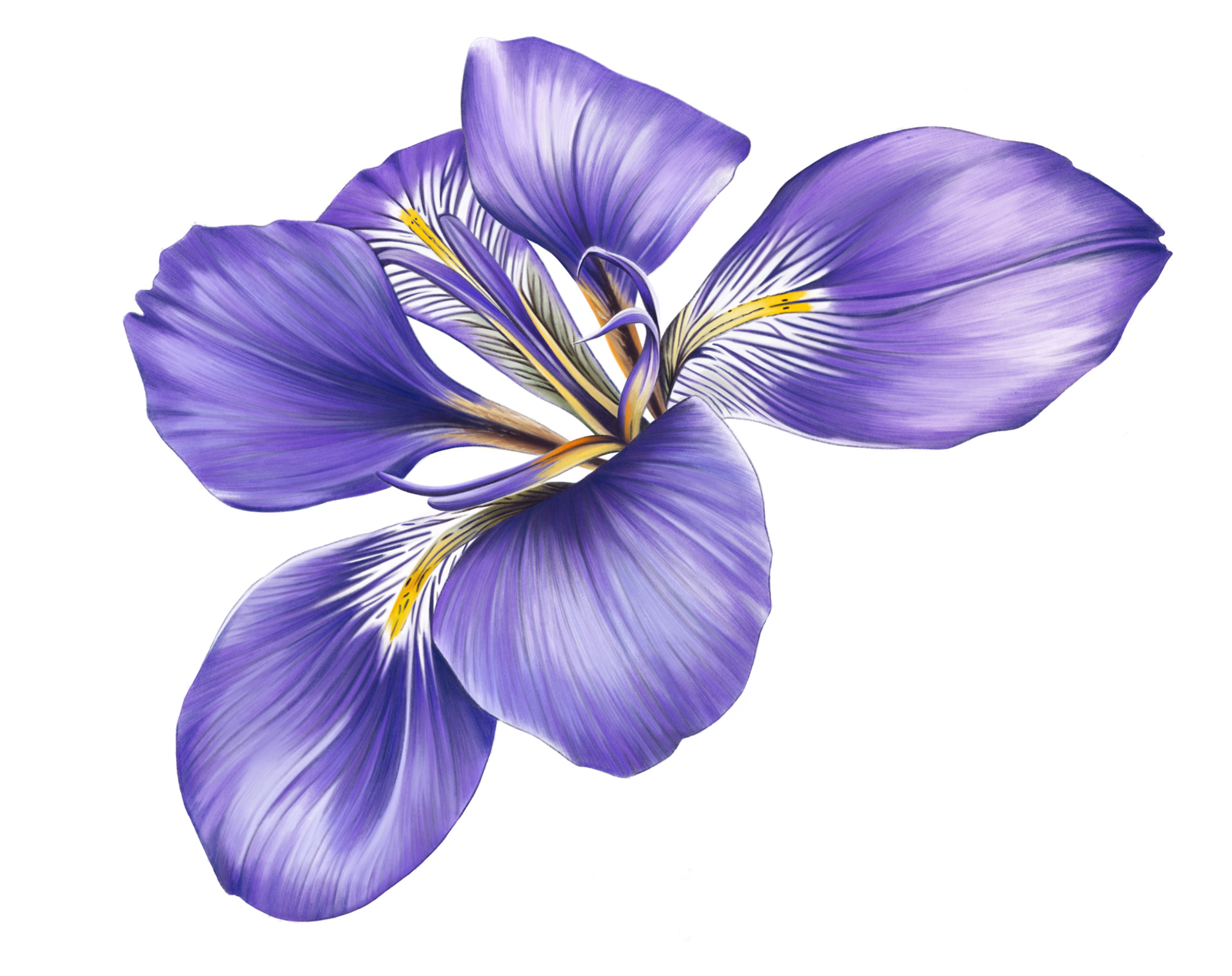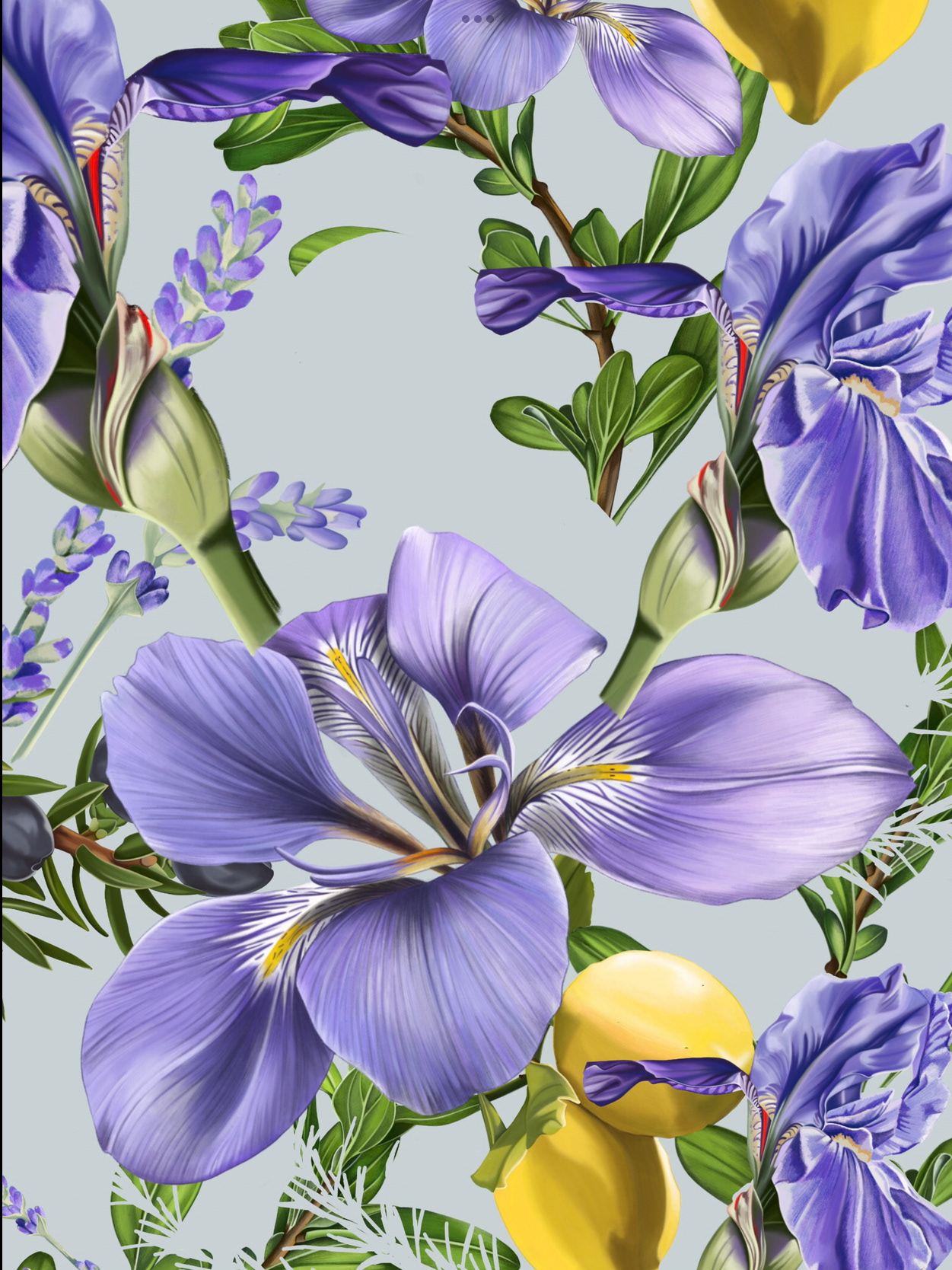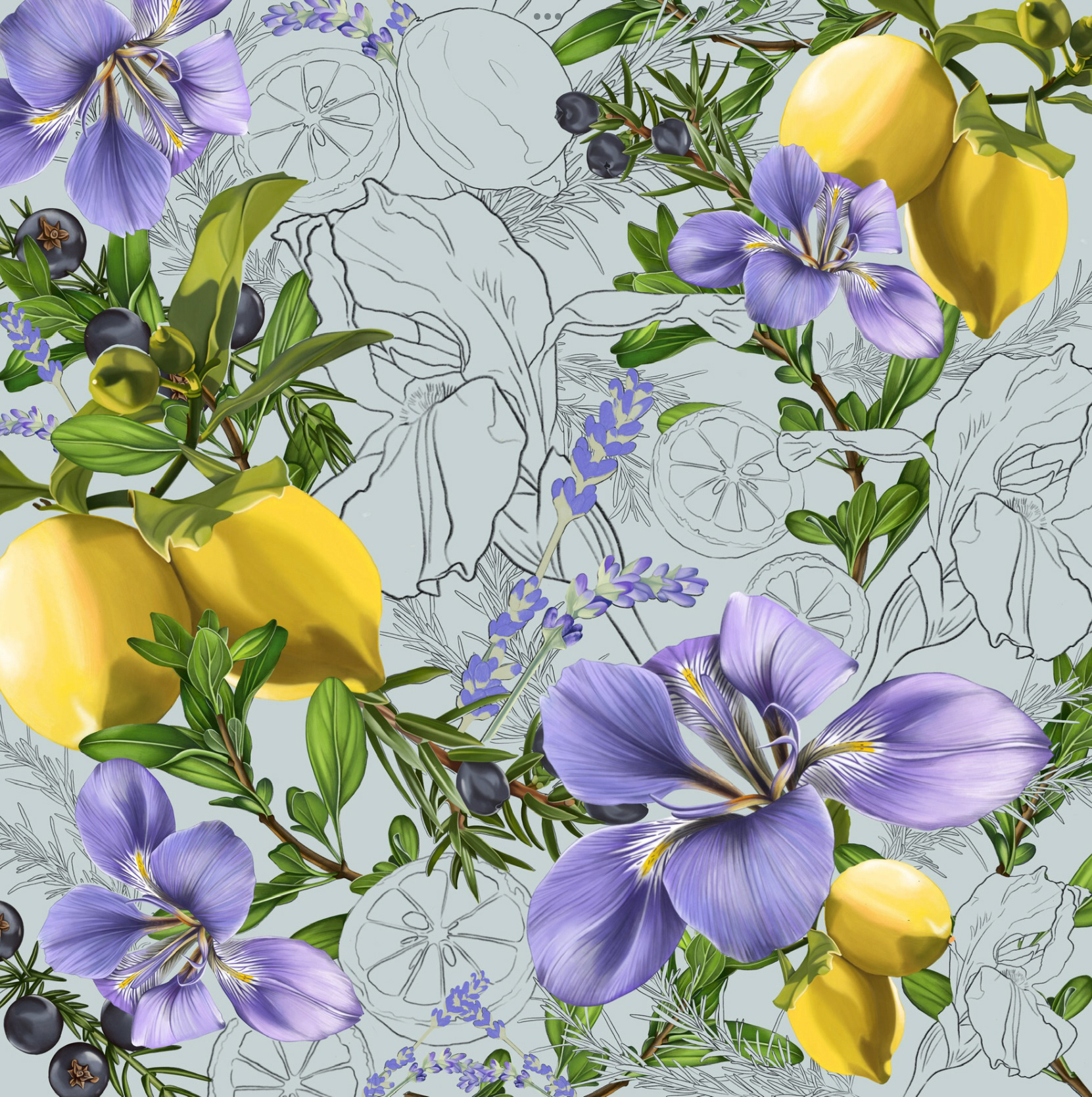 Bringing in the individual elements to see how they work together