In July 2021 I was commissioned to paint a mural in the office space of Berlin based video production company Jakobs Medien.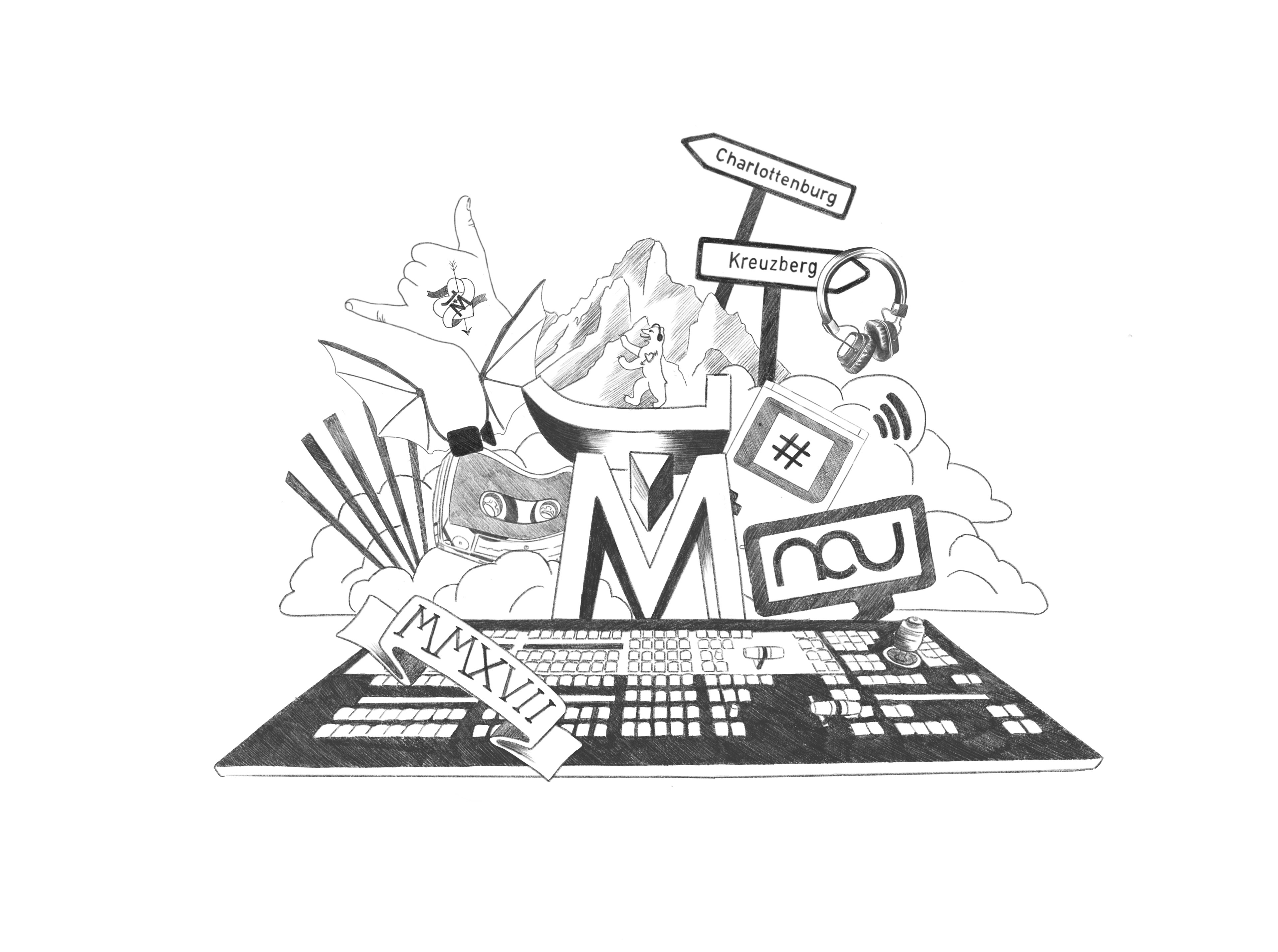 The brief was to incorporate the story and evolution of the company to date as well as represent the company values. 
I designed the mural on my iPad using procreate.
Some in progress shots. I painted the mural with brushes. It was a little challenging at times due to the rough brick texture. It required stepping back from the wall frequently to ensure the lines were straight.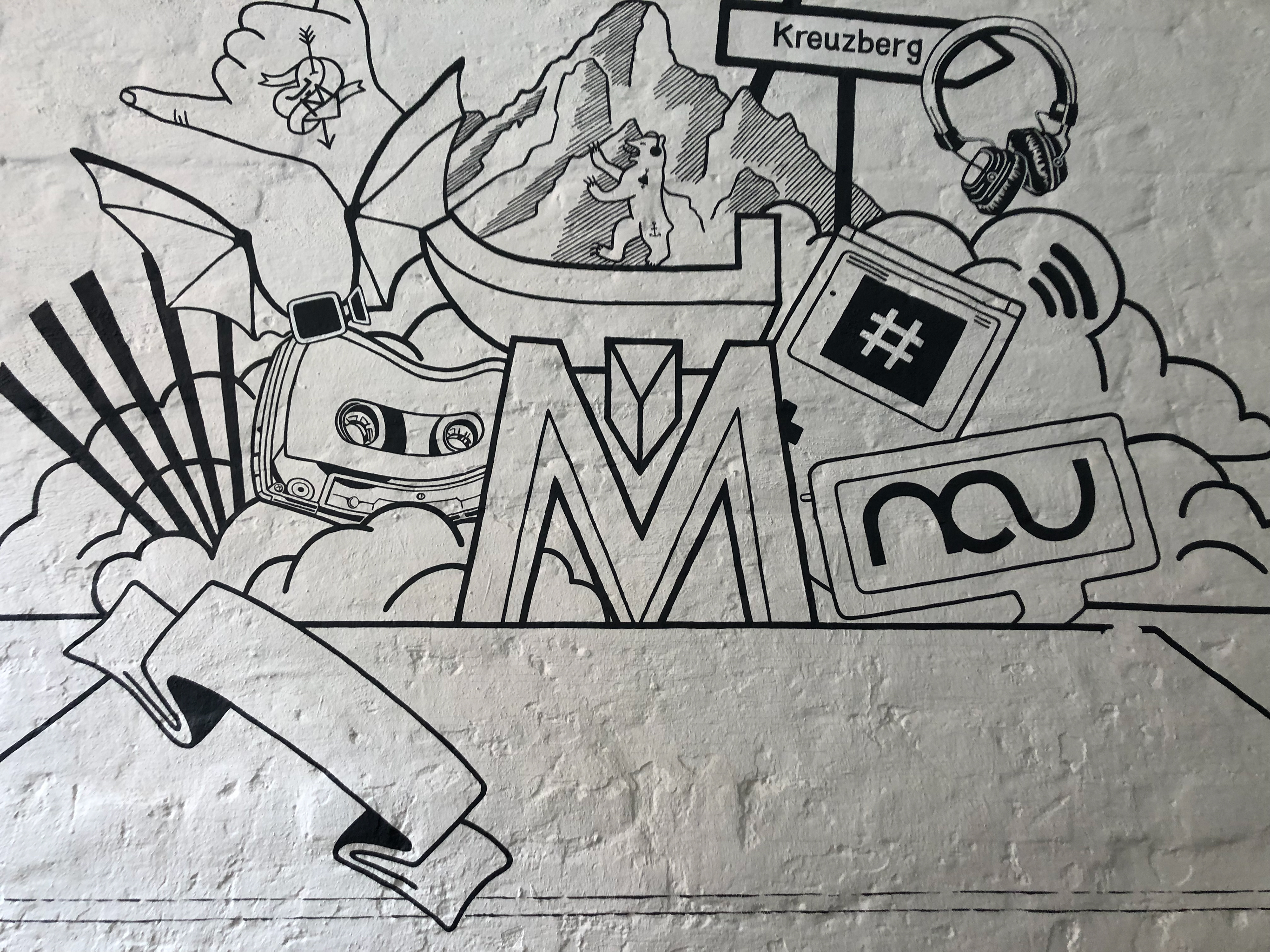 Some close ups of parts of the mural.